7 Ways to Help Your Children Think Biblically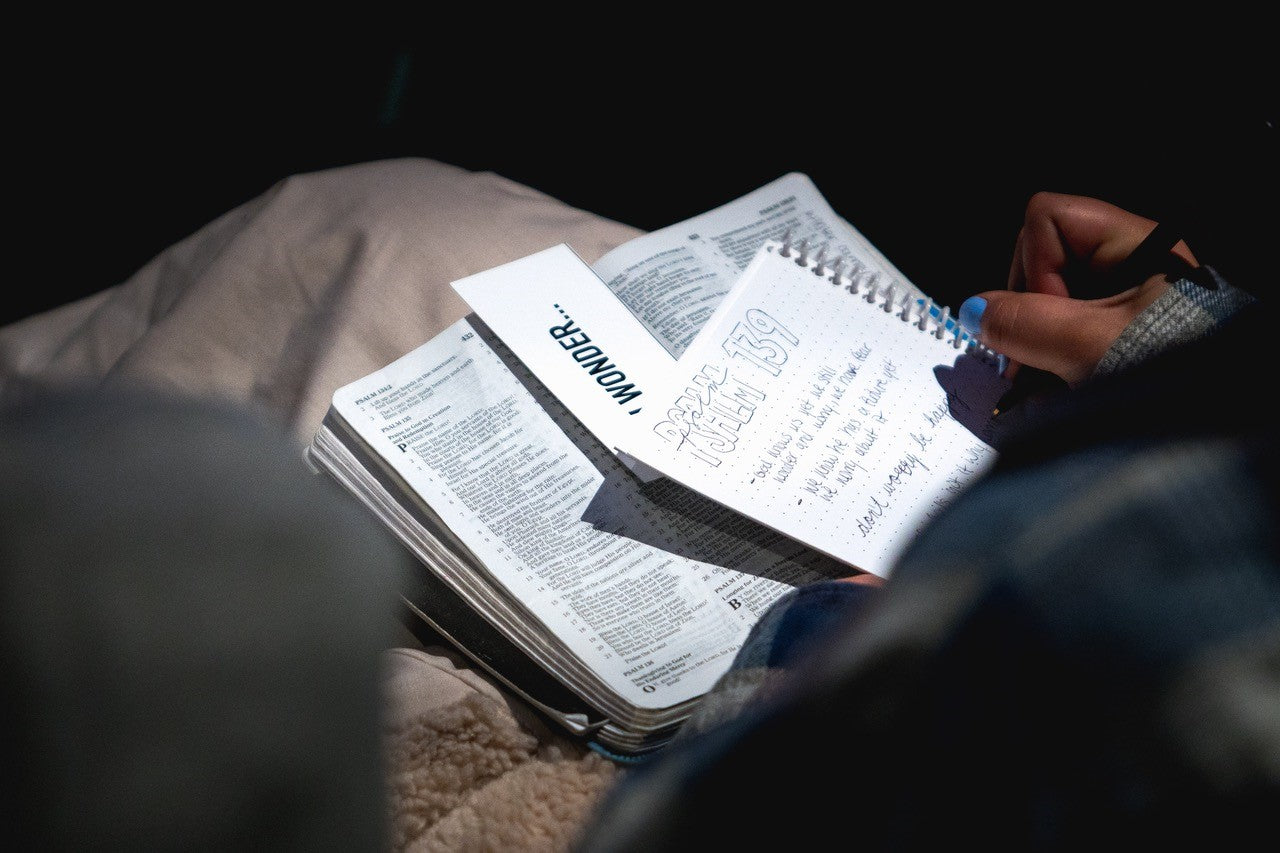 As Christian parents, one of our most important callings in life is to teach our children to view the world through the lens of God's Word. This is increasing difficult in a world where opposing worldviews are forced on our children daily through social media, friends, and entertainment.
Oftentimes moms and dads simply feel ill-equipped to handle such a monumental task as helping shape their child's worldview. However, we should have confidence in our abilities as parents, knowing that God gave our children specifically to us. He knew that with His help and guidance, that we have everything it takes to raise them to know and love Him.
How, as parents, can we be the teachers to our children that God has entrusted us to be? Today I am sharing a few helpful tips to encourage you get started in teaching your children how to view the world through the Word of God.
Are you thinking biblically yourself?
In order to teach someone else how to think biblically, we need to be certain
that we are thinking biblically ourselves. This means, as teachers, we must
first spend time reading the bible and assessing the large and small things
that happen in our life by asking ourselves, "What does the Bible have to say
about this?" Even if you are new in your own faith journey, you can rely on
what the Bible says to guide your views, and in turn, guide how you teach
your children.
Teach your child about God's character
Teaching our children first about God's character, and then what instructions
He has for our lives, makes it easier to understand that everything He has  written in the Bible is the absolute truth. God is all knowing, all powerful,
unchanging, loving, just, and merciful...just to name a few of His amazing
character qualities. When we have confidence in the truth of God's
character, we can easily recognize lies about God (or you) that others may
try to pass off as truths.
Give them tools to defend their faith logically
While the very definition of faith is trusting in something that is unseen or
unknown, it is important that our children know there is concrete proof that
what God says is true. Giving them the knowledge and confidence that the
Bible has the answers to arguments that may come their way will help build a
strong foundation for their faith. Show them the physical evidence that's
being discovered all the time that supports the Scriptures!
Check out the Jonathan Park Blog or listen to the Audio Adventure for some
of this incredible evidence! After learning about all the evidence for their
faith, they will be able to confidently look at life through the lens of God's
Word and defend its application even when the majority of the world sees
things differently.
Teach them empathy and demonstrate God's love for everyone
Sharing with our children that there will be many people in this world who do
not see things the way the Bible says we should, will help them understand
why others make the choices that they do. For those of us who trust the
Bible and seek to see things through the lens of God's truth, the world looks
very different.
Guard against the subtle false-truths
The enemy will use deceit and manipulation to suppress the truth. Oftentimes He does this by providing us with competing and more convenient false truths – enough of these lies will ultimately result in the reshaping of one's entire worldview. We can guard our children against this tactic of the enemy by helping them know God by studying his Word and communicating continuously with Him through prayer.
Train up a child in the way he should go: and when he is old, he will not depart from it. - Proverbs 22: 6
Know the culture and its effects on your child
We live in a world shaped by narcissism and steeped in secular humanism. "What's in it for me?," is the mantra of our culture. This competing worldview can be difficult for children to resist, especially for your teenagers who are rapidly developing their self-esteem, mission, and purpose. Tell them there worth comes from their Heavenly Father. That He says that they were made in His image (Genesis 1:26-27), that He chose them before the foundations of the earth were formed (Ephesians 1:4), and that He gave up his own son in order to have a personal relationship with them (John 3:16).
Keeping things in Perspective
Do not love the world or anything in the world. If anyone loves the world, love for the Father is not in them. For everything in the world—the lust of the flesh, the lust of the eyes, and the pride of life—comes not from the Father but from the world. The world and its desires pass away, but whoever does the will of God lives forever.

1 John 2:15-17
Leave a comment
Comments will be approved before showing up.