Hardy Horses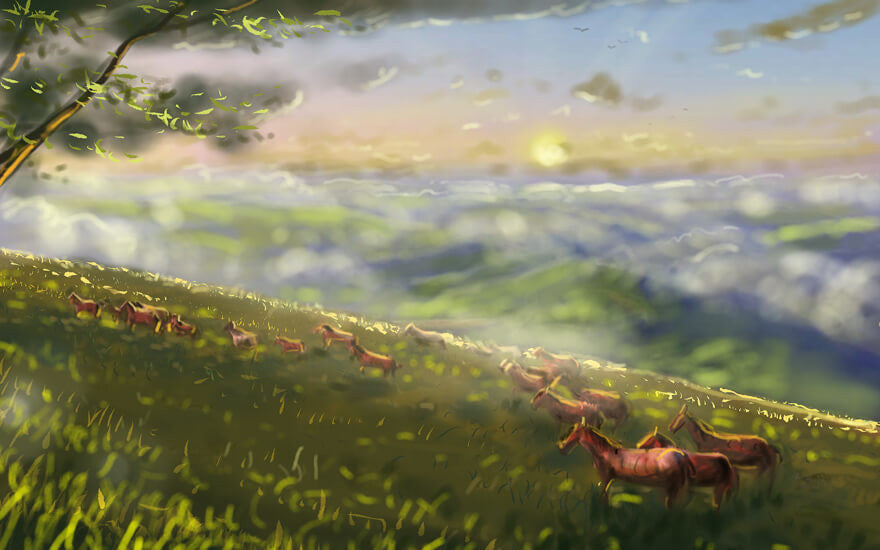 If you've ever ridden a horse, you know how fun and exciting it can be!
These big and powerful animals can run at speeds up to 55 miles per hour, which is amazing since the average weight of a horse is 1,200 pounds!
Most people get pretty tired after a day of horseback riding, but just imagine how the horse must feel after running around with a human on its back! . . . you think horses sleep well on those nights?
Speaking of sleep, did you know that God designed horses so they can actually sleep standing up? Yes, it's true – horses can snooze in this upright position because their ligaments and muscles are designed to hold up all that weight without any effort.
You may be wondering if horses' feet get sore, right? Their feet are called hooves and each hoof is a remarkable feature made out of tiny, hair-like tubules that are arranged in a pattern that looks a lot like a feather. To help us appreciate how God's design keeps the horse's feet from getting sore, it's important to realize that scientists measure pressure by the number of pounds per square inch. This incredible design drops the pressure on the horse's feet from hundreds of pounds to around four ounces!
God designed the horses hoofs so that he can support his 1,000lb+ weight without breaking a sweat! 
That's right – God created the hoof so that the horse doesn't feel all that pressure from its tremendous weight. And to make it even easier for the horse, the hoof contains a cushion that functions much like a shock absorber. This shock absorber is called the "frog".
Let's take a look...
No, the horse didn't step on a tailless amphibian – it's actually the name given to this special feature. Located on the bottom of the hoof, the frog pumps blood up the horse's long legs!
The horse is like a well-designed machine created by our awesome Creator and Master Designer! And like every animal in God's amazing creation, it's all for His glory!
8 Responses
Leave a comment
Comments will be approved before showing up.